MRPeasy & Xero Integration
Easily connect your whole manufacturing operation with Xero, including purchases, sales, inventory management, CRM, and more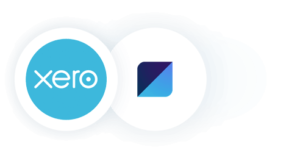 Try MRPeasy for free
MRPeasy is a powerful manufacturing ERP system purpose built to simplify all aspects of production and inventory management. The software allows easily and automatically estimating order fulfillment dates and product costs.
MRPeasy features a built-in standard accounting module and automatic financial reporting. For a complete accounting solution, MRPeasy also includes full integration with Xero accounting software out of the box. Connecting is simple and synchronization is automatic.

MRPeasy manufacturing ERP & Xero integration features
Manage all production, procurement, inventory, and sales processes of your manufacturing or distribution operation in MRPeasy and have the financial data automatically synced in Xero.
Send your outgoing and incoming invoices to your accountant with just one click and automatically calculate cost of goods sold, work-in-process inventory, materials on hand values, and more.
Pick your desired level of synchronization. Integrate purchases and sales only or automate journal entry synchronization to provide Xero with real-time info on inventory movements and material consumption.
Get set up in a breeze thanks to a detailed user manual always available right inside the app.
All synchronizations and financial data are automatically logged and always easily accessible.
Real-time view of your whole operation's cash flow from any internet enabled browser or through the MRPeasy app, available on both Android and Apple.
Sign up today!
What is Xero?
Xero is a world-leading online accounting software built for small business.
Get a real-time view of your cash flow. Log in anytime, anywhere on your Mac, PC, tablet, or phone to get a real-time view of your cash flow. It's small business accounting software that's simple, smart, and occasionally magical.
Run your business on the go. Use our mobile app to reconcile, send invoices, or create expense claims – from anywhere.
Get paid faster with online invoicing. Send online invoices to your customers – and get updated when they're opened.
Reconcile in seconds. Xero imports and categorizes your latest bank transactions. Just click ok to reconcile.
Find out more or try Xero Accounting Software for free.
Connect MRPeasy & Xero for a total business solution
Sign in to MRPeasy.
Go to Settings – Integration.
Click 'Connect to Xero' button.
Authorize MRPeasy to post data to your organization.
Select Xero accounts, and "Save".
User Manual: Xero
Watch this short video to learn how to connect the apps, set up synchronizations and import data:
Transcript:
In this video, we will cover the general principles of the MRPeasy and Xero integration, as well as how to set up the connection.
In the case of MRPeasy and Xero integration, the main principle is that business operations – procurement, inventory management, manufacturing and sales – should be performed in MRPeasy, and Xero should be used for accounting purposes.
Generally, there are two ways how the integration can be configured.
First, it is possible to only synchronize purchases and sales. For example, when you create a purchase order and receive an invoice, or when you issue an invoice to the customer, it will be duplicated to Xero.
For an in-depth integration, it is also possible to automatically send journal entries to Xero with financial transactions regarding inventory and manufacturing that are managed in MRPeasy.
For example:
When materials are received, these will be counted to the "Materials on Hand" asset account
When materials are consumed in production, these will be carried to the "Work in Progress" asset account
When manufacturing is finished, MRPeasy calculates the cost of finished goods, clears the "Work in Progress" account, and accounts for the products on the "Finished Goods" asset account
When the products are sold, the cost of these is automatically credited from the "Finished Goods" account and debited to the "Cost of Goods Sold" expense account
You will find the full description of the transactions in the MRPeasy User Manual in the section about Xero.
Before making the connection, we strongly recommend going through the full documentation and then testing it with demo accounts on both platforms.
Configuring the integration between MRPeasy and Xero
To connect with Xero, go to "Settings – System Settings – Integrations" and click "Connect to Xero."
After logging in to Xero and confirming the connection, you will be taken to the integration settings page in MRPeasy.
First, choose what to synchronize:
Purchases and sales invoices can either be configured to synchronize automatically or manually. If automatically, these are sent to Xero within 5 minutes of creation
It is possible to enable or completely disable the synchronization of account balances with journal entries to Xero. If enabled, changes in account balances are posted to Xero once per day
Then, choose if a purchase order from MRPeasy should appear as a purchase order or a bill in Xero.
There are a few exceptions to the synchronization of purchase orders; you will find these described in the MRPeasy User Manual, along with a detailed description of each account, which we must choose in the next step.
If balances are not synchronized, then only two accounts must be chosen:
The purchases account, which is used for items when a purchase order is sent to Xero
The sales account, which is used for items when a sales invoice is sent to Xero
If balances are synchronized, then additionally, the following accounts must be chosen:
The default bank account for payments on purchases
The inventory account for materials on hand, which are in stock
The work in progress account for the value of products that are currently being manufactured
The direct labor liability account for the wages workers have earned by performing manufacturing operations
The manufacturing overhead liability account for the applied manufacturing overhead costs, also known as factory burden, from performed manufacturing operations
The inventory account for finished goods that are in stock
The default bank account for received payments
The expense account for the cost of goods sold
The accounts for positive and negative manual inventory adjustments
The transfer orders liability account for costs of internal transfers, which are applied to goods
Now, we are all set.
Back in the Integration settings, we can choose to import information from Xero to MRPeasy.
Here, we can also manually force the synchronization of balances. Keep in mind that the first synchronization will only post changes from current day.
Here, we can also see the detailed log of each synchronization.
Thank you for watching! Please see our other videos for more about MRPeasy.
Keywords: Xero, accounting, purchases, sales, inventory transactions